Experience Argentina
Experience Argentina is owned and managed by Kieran Rooney.
Born in Ireland, he has lived in Argentina since 2000 and has extensive experience in the Argentine travel industry.  He has spent many years helping travelers to experience Argentina to its full.
"I get great satisfaction from helping travelers discover Argentina and to experience the many attractions it has to offer. Argentina is a magical country that is waiting for travelers to discover. Our aim is to provide travellers with an insight into the culture and natural beauty of Argentina in a way that creates a positive experience for the traveller, the community and, the natural environment."
With vast experience operating private trips for international travelers, Experience Argentina will organize your trip from start to finish and tailor your itinerary according to your interests and budget.
Our goal is to ensure that you have the best experience in South America at an exceptional value.
Why Book with Us
Direct Booking: You are booking directly and thereby have a direct say in your itinerary and the type of service you require. You will be provided with answers in a fast and precise manner.
Best Value: There is no travel agent or wholesaler in the middle; therefore you will be guaranteed the best value for your selected itinerary.
Knowledge: We have a deep and thorough knowledge of Argentina as well as the infrastructure, facilities, and attractions of each destination. Every year we check and inspect the facilities and infrastructure that we utilize in each destination. Our local professional guides are certified by the Argentine Tourism Board. They are keen to share their local knowledge of their area in an informative and interesting manner.
Stress Free: We are based in Buenos Aires, Argentina. On arrival in Argentina, we will meet with you and go through your itinerary and provide you with the necessary orientation. Any issues or problems that may arise, we are here on the ground to sort it out and help you. You will have a dedicated staff member on hand to help you plan the trip from start to finish and to provide you with support during your trip. You will have access to our emergency mobile numbers so incase of any emergency, we can help you straight away.
Economic Responsibility: We employ and contract the services of local people throughout Argentina. We have a "study-time" holiday for employees who are undertaking any further education courses. We have a "national first" policy whereby we give preference to local products. We use accommodation of small local suppliers and not multinational chains. We also encourage our clients to consume local handicrafts at local markets. A percentage of all profits is donated to a charity that provides a "reinsertion program" for vulnerable adolescents that have dropped out of the formal education system.
Environmental Responsibility: In the office we have a minimum use paper policy whereby all travel itineraries, reservations and confirmations are sent to customers and maintained by us in PDF format. Any paper used is used double sided and any waste paper and cardboard in recycled. All ink and toner cartridges are refilled and reused. All our furniture has previously been owned and was purchased at auctions. We check the environmental credentials of all our suppliers and service providers before doing business with them. All guides are trained in ecology and have a zero footprint policy when entering national parks and protected areas. All wildlife guides are trained in conservation and animal protection.
Social Responsibility: We only use accommodation providers that comply with the law and have an active policy & procedure to eliminate child abuse, prostitution and people trafficking. All our tours contribute to the local community by providing our clients access to their customs, products, music and language in each destination, for instance visiting the local "Penas" (a local show of music and dance in the region of Salta). We visit local projects such as "students for wildlife protection" in the Ibera region of Corrientes. For our fishing tours, we only work with providers that have a "catch and release" policy.
We care!! Our success is based on your satisfaction. So we really do care and will do all that it takes for you to fully enjoy your Experience in Argentina.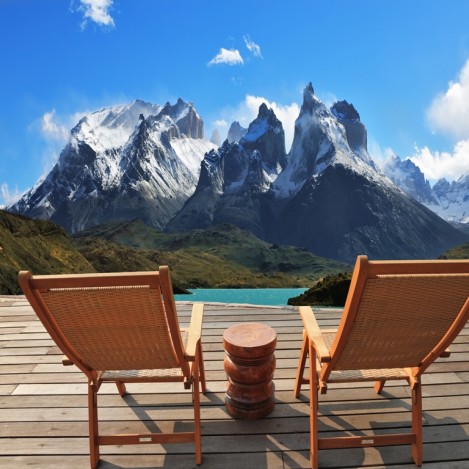 Why Argentina
Endowed with a number of outstanding natural wonders and boasting one of the world's most exciting cities, Argentina is a vast and varied land. Stretching from the Tropic of Capricorn towards the tip of Antarctica it possesses a staggering diversity of terrains, from the lush wetlands of the Litoral and the flat bone-dry Andean plateaux of the Northwest to the end-of-the-world archipelago of Tierra del Fuego. Its most famous landscapes are the lush flatlands of the Pampas and the dramatic steppe of Patagonia, whose very name evokes windswept plains inhabited by hardy pioneers.
Initially, Argentina may seem less "latino" than the rest of South America and the locals will tell you how influential Europe has been on their nation. Many say that Argentina is the most American of all European countries and the most European of all American countries, but it actually has a very special character all of its own, typified by its proud & defiant passion that is often illustrated in its obsession with football and its strange political alliances.
Buenos Aires, the most fascinating of all South American capitals, is one of Argentina's top attractions. It's a fascinating place to wander about, people-watching, shopping or watching the world go by. Its many neighborhoods' are very different – some are decadently old-fashioned, others daringly modern – but all of them have a character of their own.
However, Argentina is probably most associated with is, the sheer size of the land and the diverse wildlife inhabiting it. From howler monkeys and toucans in northern jungles, to penguins and hump back whales in the South Atlantic, you will find it hard not to be amazed. Argentina also hosts hundreds of bird species – including the Andean condor and three varieties of flamingo – plus pumas, armadillos, llamas, foxes and tapirs that roam the country's forests, mountainsides and altiplano. Lush tea plantations and parched salt-flats, palm groves and icebergs, plus the world's mightiest waterfalls, are just some of the scenes that you will see.
Argentina – a friendly nation
Argentines are incredibly patient and friendly and you will be surprised at how far they will go out of their way to help you. Unlike other world capitals, if you need to ask for directions in Buenos Aires, do not hesitate to ask a local (porteno). He or she will only be too glad to help you and even more so if they realize you are a foreigner. It is also the passion of the Argentine people that makes them even more alluring, which you can see in every facet of life – boisterous dinners starting just before midnight, the love of dance, food, wine, and most of all football.
Whatever it is that brings you to Argentina there will be many reasons that will make you want to stay. Argentina is so much more than its obvious world-class sites. It is about the amazing experiences to be had and the incredible people that you will meet along the way. It is this combination of sites, experiences, people, and of course the food and drink that make Argentina one of the best destinations in the world to visit.